Painters in Olympia, WA
Miles Plus Painting is a professional painting contractor in Olympia, WA. We offer interior and exterior painting services for both residential and commercial properties, promising exceptional results no matter the scope of the project. We even offer mill pack services. Reach us today for an estimate on your painting project! We're a fully licensed contractor in the State of Washington (contractor #MILESPP932P6).
Interior and Exterior Painting Services
Are the walls in your home looking a little faded or worn? Does your office need a fresh coat of paint to liven it up a little? A good paint job can go a long way and Miles Plus Painting is prepared to deliver results that completely improve the atmosphere of your home or business! We take pride in our keen attention to detail and perfectionist approach—rest assured every single inch of your walls will be painted to perfection. We cover all furniture and flooring, and we tread delicately in your space, all while delivering even strokes and proper coverage even in the tightest workspaces. We promise our results will speak for themselves. Let us introduce a beautiful new color and higher quality paint to your interior!
More than just painting walls, we're ready to make sure your interior is one that's comfortable and beautiful. We're also known for our mill pack work, restoring baseboards and doorframes, among other millwork in your home. We're also able to do light remodeling to fix up areas that need a little love and attention. Need work done outside? We're happy to help! Our exterior painting services are just as restorative as our interior ones and will improve the curb appeal and value of your home. Whether Father Time has taken his toll on your siding or you need exterior millwork touch-ups, we're the company for the job. We don't leave until it's done to perfection and we've achieved your highest level of satisfaction.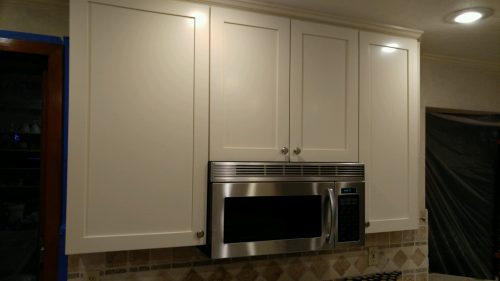 We pay very close attention to even the smallest details and never leave until the job is done right. We take pride in being perfectionists!

Everything we do is done with the utmost professionalism. We show up on time, are friendly and courteous, communicate and, of course, do high-caliber work.

We protect your property and always take the time to clean up after ourselves when we work. Count on us to keep your space immaculately clean.

We'll go the extra mile to make sure the results are perfect. And, with our capabilities, you can count on a job well done inside or outside.
Refresh Your Walls
Inside or outside, residential or commercial, we're ready to deliver a fresh coat of paint that restores the integrity of your building.
Contact us today for an estimate on service.
Miles Plus Painting is proud to provide Interior and Exterior Painting services to the following areas
Olympia, WA
East Olympia, WA
Elk Plain, WA
Bucoda, WA
Littlerock, WA
Malone-Porter, WA
McCleary, WA
Oakville, WA
Rochester, WA
Tenino, WA
Tumwater, WA
Lacey, WA
Shelton, WA
Lakewood, WA
University Place, WA
Centrailia, WA
Spanaway, WA
Elk Plain, WA
Tacoma, WA
Puyallup, WA
South Hill, WA
Edgewood, WA
Sumner, WA
Federal Way, WA
Thurston County, WA
Pierce County, WA
Grays Harbour County, WA
Mason County, WA' – CW